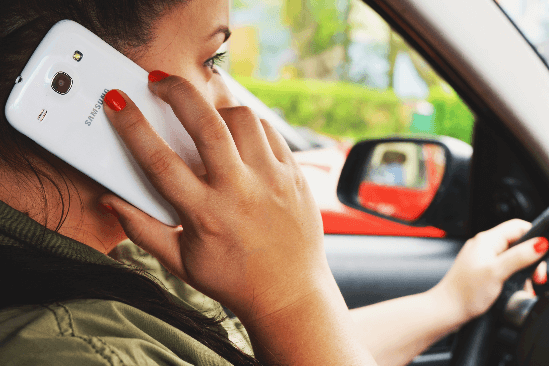 How to Deal with an Insurance Adjuster After a Car Wreck
---
As an experienced personal injury attorney in the greater Houston metropolitan area, Frederick K. Wilson understands the needs of car accident victims when it comes to representing their rights after a wreck. The Law Office of Frederick K. Wilson II has the legal knowledge to provide relief for victims so that they can focus on what matters most — their recovery.
As a former insurance adjuster, Frederick had the first-hand experience of seeing the interests of insurance companies coming into conflict with customer needs. To protect their bottom line, the insurance companies want to close cases as quickly and cheaply as possible. When his performance was questioned for treating customers fairly, that provided the motivation he needed to leave the insurance industry and fight on behalf of victims instead.
Texas Crash Statistics
With Texas being the second-most populated state in the country, it should be no surprise that our state often ranks highly on the list of states with the most car wrecks from year to year. According to the Texas Department of Transportation, 1 reportable crash occurred every 59 seconds on Texas roadways in 2017 alone.
If you've been in an accident in the Houston, Texas area, Frederick wants to make sure you're aware of how to deal with an insurance adjuster after a wreck in the event they contact you before you secure legal counsel.
Dealing with an Insurance Adjuster
Some of the most common types of personal injury cases are auto accidents. No matter how big or small your injuries may be, if a claim has been filed, you will certainly have to speak with an adjuster. This is necessary so the insurance company can assess, process, and deliver a judgment of what they believe to be fair compensation. Your phone may even start ringing before you can fully assess the damages from the car wreck.
While it's important to be cooperative, you want to be sure not to fall for insurance company tactics that may be used to minimize your claim:
Be aware that anything you say to an adjuster may be used against you.

You definitely don't have to agree to give a recorded statement when they call — in fact, any experienced attorney will highly advise against it.

Be as straight-to-the-point as possible when answering any questions.

Be sure to avoid saying "sorry" as this can be twisted to place the fault on you.

Don't give an adjuster any leverage by agreeing to their terms.
Insurance adjusters are trained in active listening and strong negotiation. They will attempt to resolve your issue as quickly as possible, but the damages suffered from a car wreck may not be recognizable right away.
When you have been injured in a car wreck, you shouldn't try to navigate the legal system alone. You should reach out for legal guidance as soon as possible because you can't count on the insurance companies to play fair when it comes to your case. A skilled attorney has the same negotiation skills as an adjuster and will be able to counter any of the tricks thrown your way by the insurance company. This usually results in a settlement of your claim that exceeds any compensation you would have been able to achieve on your own.
Reliable Legal Service in Houston, TX
Curious if you're eligible for compensation after suffering injuries from a car wreck? You deserve the peace of mind that comes with knowing you're on the road to recovery with a knowledgable advocate in your corner. Contact the Law Office of Frederick K. Wilson II to get started on a game plan that works for you — just reach out today to schedule a free consultation.